Cougars Romp to Victory with Emergency QB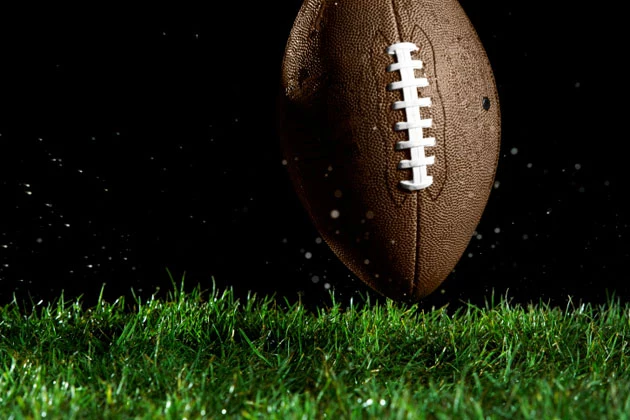 ST. PAUL, MN — With their star wide receiver playing quarterback, the University of Sioux Falls Cougars improved to 4-3 (2-1 NSIC South) with a surprising 47-7 blowout win over Concordia-St. Paul at Sea Foam Stadium in St. Paul, Minn.
A crowd of 723 shivered through rain, sleet and temperatures that dipped into the upper-30's to watch USF keep the Golden Bears (3-4, 0-3) in the cellar of the Northern Sun Intercollegiate Conference South Division.
Sioux Falls entered the game with starting quarterback Luke Papilion out with a shoulder injury and back-up Matt Young also listed as questionable.
Carrington Hanna, a 6-foot-2 senior that Coach Jed Stugart converted to wide receiver halfway through his sophomore season, hadn't played quarterback for the Cougars since Oct. 15, 2011. Sioux Falls turned back the clock with Hanna running the offense, mixing in speed option plays with zone reads, quarterback sweeps, draws and bootlegs. The Cougars put together only one drive of more than 70 yards, but that's all it needed as they started their first five offensive series in Concordia territory.
Hanna started the week taking snaps as an emergency option, but it didn't take long for Stugart to move the NSIC South Offensive Preseason Player of the Year back under center.
"We noticed right away on Tuesday that he had such a strong grasp of the offense, now that he's older and with him playing receiver the last two years," said Coach Stugart. "I felt like he could have a big day because that and taking into account that he's so composed and competitive."
Hanna completed 24 of 36 passes for a career-best 407 yards and four touchdowns. His only hiccup was an interception thrown to Hank Goff with five minutes remaining in the first half.
"I just wanted to come out here and get the W," said Hanna, who is the first Cougar signal caller with 400 passing yards since Chad Cavender (2006). "I felt prepared watching film and with Coach going over reads with me, plus the offensive line gave me an applicable amount of time to go out and throw the ball."
Second-stringer Erick Albeck replaced Hanna at slot receiver and wound up being Hanna's favorite target. The redshirt freshman caught six balls for 133 yards and two touchdowns—the first scores of his career.
"He showed that if anything that happened to me that he could step up," Hanna said of his understudy. "He's a young guy, very athletic and he is a sponge who soaks up everything I tell him."
"Every team deals with injuries, it's how people handle that adversity and who steps up," said Stugart, who is now 31-10 at the Cougar helm. "Carrington and Erick both rose to meet the challenge."
Nephi Garcia surpassed 100 yards rushing for the sixth straight game, picking up 104 yards on 22 carries with touchdown runs of one and two yards. He also caught a 19-yard scoring strike from Hanna midway through the second quarter.
After giving up an average of 708 yards of offense the past two games, USF's defense bowed its collective neck from the opening kick. The Cougars held Concordia to just 295 yard, forced six three-and-outs, and did not allow the Golden Bears to convert a fourth down attempt.
"It's a tough row to hoe for them the last three weeks," said Stugart. "We realized how much youth we have on defense, and Coach Tuck did such a good job this week of simplifying things so the guys could just play football."
"I was really encouraged to see how upset they were when they gave up that touchdown to start the second half," he added.
It didn't take long for Hanna to settle in behind starting center Trevor Wescott.
The Cougars' longest drive was their opening series, an 8-play, 78-yard series that ended with Josh Angulo's 37-yard touchdown on a play-action pass.
The opening drive for the home team went sour quickly, as Concordia fumbled the first snap and Grant Schindler recovered for USF at the Golden Bears' 24-yard line. After a 14-yard scamper by Garcia, Hanna found Albeck for a 10-yard score that gave USF the 14-0 lead with almost 13 minutes remaining in the first quarter.
USF blew the doors off Sea Foam Stadium with a 20-point second quarter. Bradley Hatfield converted two field goals (29, 20) that bookended back-to-back Garcia touchdowns for a 34-0 lead at the half.
The Golden Bears broke up the shut-out with a 43-yard touchdown rush early in the third quarter. USF responded with a six-play 69 yard scoring drive. Staring at 3rd-and-16 on his own 36 yard line, Hanna lofted a 30+-yard ball to Albeck, who came down with it despite being covered by a trio of Golden Bears. Albeck kept his feet and slanted left, out-running everyone into the endzone.
Hatfield missed the extra point and Garcia's one-yard touchdown rush created the final winning margin.
USF improved to 7-1 all-time against the Golden Bears. The Cougars have now surpassed 600 yards of offense (628 yards) and scored at least 40 points in four straight games.
Austin Vanhove finished with eight catches for 126 yards and added to his worth by plowing the road for his quarterback and running back with great downfield blocking.
John Batinich paced the Cougars' defense with 10 tackles, including 2.5 TFL for 14 yards. He sacked Concordia quarterback James Peterson 11 yards behind the line of scrimmage and forced a fumble. Cameron Ostrom and Clint Wilson each tallied eight tackles while Thad Campbell was credited with four tackles and a sack.
The Cougars were slapped with nine penalties for a total of 65 yards.
"By no means are we satisfied with this win but the reality is that it is good for our kids to get a big win and carry that momentum into next week," said Stugart.
USF hosts Augustana College (3-4, 1-2) next Saturday night in the second annual "Key to the City" showdown. The Cougars beat the Vikings on their home turf last season, 32-21 in double overtime.
"You can throw the records out the window and know that it's going to be a war when everyone steps in-between the lines next week," said Hanna. "It's exciting, I'm glad to get to this week and we'll see what happens."
Courtesy: University of Sioux Falls