Classic Rock Year in Review 2013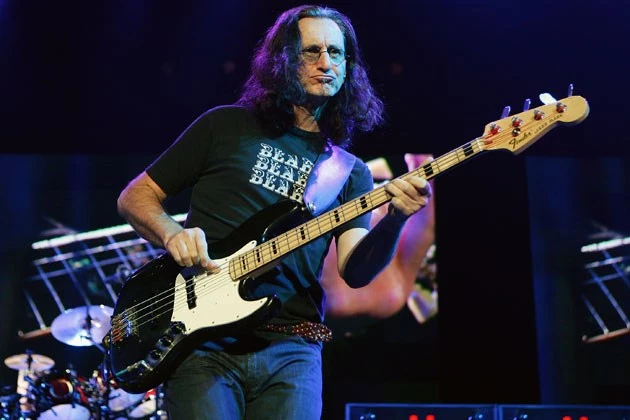 THE 2013 ROCK AND ROLL HALL OF FAME
The 2013 Rock And Roll Hall Of Fame induction ceremony took place on April 18th in downtown Los Angeles at the Nokia Theater. The inductees to the Rock Hall class of 2013 were Rush, Heart, Donna Summer, blues legend Albert King, Randy Newman, and rappers Public Enemy. The prestigious Ahmet Ertegun Lifetime Achievement Award was given to record mogul Lou Adler and Motown founder Berry Gordy, Jr.
Although the classic 1975 to 1979 Heart lineup — featuring sisters Ann and Nancy Wilson along with lead guitarist Roger Fisher, bassist Steve Fossen, longtime guitarist/keyboardist Howard Leese, and drummer Michael DeRosier — was inducted, Rush fans have been up in arms over the Hall overlooking original Rush drummer, John Rutsey. Rutsey co-founded the band, played on their 1973 debut single — a cover of Buddy Holly's "Not Fade Away" — as well as the band's 1973 self-titled album. Rutsey, who quit the band due to complications from diabetes in 1974, died in 2008.
Rush drummer Neil Peart, normally the most reclusive member of the band, gave the first and most eloquent of the three members' speeches, followed by bassist/singer Geddy Lee. But it was guitarist Alex Lifeson who brought down the house with a speech consisting entirely of "blah blah blahs," changing the tone of his voice to exhibit a range of emotions — with everyone understanding what he meant, especially when he "described" getting the call that the band was being inducted.
The night ended with the traditional jam as all the members of Rush, Ann and Nancy Wilson of Heart, Chuck D. from Public Enemy, Dave Grohl and Taylor Hawkins of Foo Fighters, Chris Cornell from Soundgarden, John Fogerty, Gary Clark Jr., Tom Morello and DMC of Run-DMC broke out "Crossroads."
Rush bassist Geddy Lee was asked on the red carpet if he thought the acclaimed documentary on the band, Beyond The Lighted Stage, played a role in the groundswell of support for the band's induction into the Hall of Fame: "Oh, I think it probably did have an effect to a certain degree because of the way the filmmakers put that story together. I think it really showed what a vast and diverse audience that we do have and what the effect of our music has been on young players. And one of the criteria of the Hall of Fame is influence, so I think it's easy to see that in that film."
Rush drummer Neil Peart said that the band's fans had a personal stake in seeing the band inducted: "The thing is, with our fans, is that we grew up together. We always say 'the soundtrack of your life' is a phrase that I love, but it has been that case and we have evolved naturally in our music and our lyrics and our songs and all that, of our experiences from our past and our present as grown-ups, and we've expressed all that through our songs. So a lot of them have grown up with that in a very real, true way, so they share it and they feel like they're part of the team, and our team should win."
Randy Newman on whether he thought he would ever get into the Hall of Fame: "I just didn't think I would get in, 'cause when I didn't get in with the original sort of interest, then I was never — didn't think it would happen 'til I died or something, or never. 'Cause why would I?"
Newman on how he selected which songs to play: "They suggested some stuff. I wanted to do 'I Am Dead' particularly, because it's a good place for it, and 'I Love L.A.' was the one to open with it, and it was either 'Rain' or 'Sail Away' and I thought I'd do 'Rain.'"
Chuck D. of Public Enemy said that despite being among the pioneers of hip-hop, his group was never a mainstream act: "We were always the uncool, the unpopular, matter of fact, we ain't even the most popular going in right now. We was like, we've never been on a Rolling Stone cover, we've never had a Grammy, we've never had a Top 10 record, you know, in America. Never had any of those things. Only thing we knew how to do was rock the house."
THE 2013 SONGWRITERS HALL OF FAME
On June 13th, Aerosmith's Steven Tyler and Joe Perry along with long-estranged Foreigner co-founders Mick Jones and Lou Gramm, were inducted into the Songwriters Hall of Fame at Manhattan's Marriott Marquis Hotel. Both Jones and Gramm, who parted ways in 2003 when Gramm quit the band, have suffered from health problems over recent years, with Gramm surviving a brain tumor and Jones recently undergoing open-heart surgery. Gramm, who still performs and is a born again Christian, was replaced by current lead singer Kelly Hansen in 2005. Foreigner was inducted by Billy Joel, and Jones and Gramm reunited to perform "Juke Box Hero" and "I Want To Know What Love Is" to a massive standing ovation.
Steven Tyler and Joe Perry were inducted by Nickleback's Chad Kroeger and Ryan Peake, who performed "Sweet Emotion" before doing the honors. Afterwards, the "Toxic Twins" took the stage for an event stealing rendition of "Walk This Way."
Other inductees last night included Don Henley and Glenn Frey's frequent Eagles collaborator, J.D. Souther — inducted by Peter Asher, '60s British songsmith Tony Hatch — inducted by Petula Clark, and '80s songwriter Holly Knight — inducted by Patty Smyth. The 2013 Pioneer Award was presented to Motown founder, Berry Gordy, Jr. by Smokey Robinson with a slightly self-serving and at times rambling speech. Elton John and longtime lyricist Bernie Taupin were honored with the prestigious Johnny Mercer Award by an extremely horse Sting, who opened the show with a performance of "Saturday Night's Alright For Fighting." Sam Cooke's "A Change Is Gonna Come" was saluted as this year's Towering Song.
THE BEATLES
On November 11th the Beatles' second collection of BBC radio recordings, titled, On Air – Live At The BBC Volume 2 was released. The set came just short of 19 years after the first volume, Live At The BBC, which has also been reissued in upgraded and remastered sound. On Air is available as both a double-CD as well as 180-gram vinyl package with a 48-page booklet. On Air's 63 tracks, none of which overlap with 1994′s Live At The BBC, includes "37 previously unreleased performances and 23 previously unreleased recordings of in-studio banter and conversation between the band's members and their BBC radio hosts." On Air: Live At The BBC Volume 2, entered the Billboard 200 album chart at Number Seven with 37,000 units sold. Back in 1993, the group's first BBC collection, Live At The BBC, entered the chart at Number Three with an impressive 360,000 copies sold in its first week. This time around, Live At The BBC — with newly refurbished sound — entered the charts at Number 34, having sold a respectable 9,000 units.
On Air features the first official release of the Beatles' cover of Chuck Berry's "I'm Talking About You" and the "Fab Four's" take on the Stephen Foster standard, "Beautiful Dreamer." Several of the tracks — "I'll Follow The Sun," "Devil In Her Heart," and "Boys" were previously released as B-Sides to the 1994 "Baby It's You" single from that year's Live At The BBC collection.
The BBC recordings have long been a treasure trove for bootleggers due to various radio specials over the years, which have rebroadcast both BBC reference discs and home recorded airchecks — with varying sound quality. Between March 1962 and June 1965, the Beatles performed an astounding 275 different musical performances broadcast by the BBC across the UK. The group played songs on 39 radio shows in 1963 alone — which was the band's most busy year laying down tracks for the BBC. The Beatles played 88 distinct songs in their BBC sessions – some were recorded many times; others performed just once.
In addition to the "Fab Four" favorites, he brought back some solo gems — including his first solo single, 1971′s "Another Day," which hasn't been performed live in 20 years; and the Wings hits "Listen To What The Man Said" — which last got a live workout during a promotional TV spot in 1988; and "Hi, Hi, Hi" — which was last performed on October 21st, 1976 during the final show of McCartney's blockbuster Wings Over The World tour at London's Wembley Arena.
Paul McCartney's first mainstream studio album in six years, called New, was released on October 15th. New, which is McCartney's third album released on the Concord/Hear Music imprint, is co-produced by Mark Ronson — the stepson of Foreigner's Mick Jones and brother to former Lindsey Lohan squeeze, DJ Samantha Ronson. He's best known for producing Bruno Mars, Amy Winehouse, Adele, and Rufus Wainwright; Giles Martin — George Martin's son — is best known for co-producing of The Beatles LOVE and being the custodian of the Beatles' archives these days; Glyn Johns' son, Ethan Johns, is best known for his work with Joe Cocker, Kings Of Leon, and Ryan Adams; and Paul Epworth is known for his albums with Adele, Florence And The Machine, and Cee Lo Green.
2013 saw the long awaited release of All These Years Vol. 1: Tune In — by renowned Beatles author and historian Mark Lewisohn. The historic and groundbreaking Tune In is a massive 944 page tome, and is by far the most incisive and well-researched book on the Beatles. The book details the Beatles' family histories up through December 1962 during their final nights as a club band in Hamburg, Germany.
The next two volumes will roughly end in 1967 and 1970, respectively.  Lewisohn completely re-researched the band's story and shed important new light on the circumstances regarding nearly every major turning point during their five-year ascent to fame.
In March, Ringo Starr released 2012: Ringo At The Ryman on DVD. The disc features Ringo Starr & His All Starr band's entire concert in Nashville this past July 7th on his 72nd birthday. Ringo's 2012/2013 All Starr Band includes returning All Starrs Todd Rundgren, saxophonist Mark Rivera, Mr. Mister's Richard Page, and drummer Gregg Bissonette. New to Ringo's band are Santana and Journey co-founding keyboardist Gregg Rolie, and Toto's co-founding guitarist Steve Lukather. Original All Starr — and Ringo's brother-in-law — Joe Walsh made a special guest appearance to play "Rocky Mountain Way."
In addition to his All Starr Band, the notables on hand for the show closing "With A Little Help From My Friends" were Walsh's daughter Lucy, former All Starrs Richard Marx and Felix Cavaliere, pop rocker Brendan Benson, frequent Ringo collaborator Gary Burr, and country stars Vince Gill, Brad Paisley, and Kix Brooks of Brooks & Dunn.
In June, Ringo Starr revealed that he was hard at work on his upcoming solo album. For the third album running, Ringo is recording his new set at his L.A. home studio. The still-untitled collection will follow the pattern set from his two past albums, 2012′s Ringo 2012, and 2010′s Y Not. Ringo spoke to Billboard about the latest homespun effort, explaining, "I don't go to studios now. I've started a new record and it's all in the guest-house in L.A. I've made the last two in the guest-house. There are so many great musicians (in L.A.) and they come over for a cup of tea or whatever and we write or we play. I put a basic track down and then write to that. That's how I've done the last ones."
On November 23rd, Ringo Starr finally met the five teenagers dubbed the "Kids In The Car" he photographed in 1964 when the Beatles first landed in New York. The two-day Ringo Starr Book & Print Exhibit was held in November 22nd and 23rd at Las Vegas' Palms Casino Resort, and featured shots from Ringo's newly released photo book, called Photograph. All proceeds from the book will benefit the Lotus Foundation. Thanks to a search held by USA Today, the five New Jersey fans featured in the 1964 shot have been located, and last month — nearly 49 years after the picture was snapped — the crew appeared on NBC's Today show and recreated the photo.
THE ROLLING STONES
The Rolling Stones wrapped their 2012-2013 50 & Counting Tour on July 13th, at London's Hyde Park. Highlights on the tour included the two trek closing spots at Hyde Park — marking the band's first appearance there since 1969, the Stones' first time as headliners at England's Glastonbury Festival, and their brief set at Madison Square Garden for the 12-12-12 benefit for Hurricane Sandy relief.
Apart from a trio of "impromptu" club dates — two in Paris, one in L.A., the tour garnered far more press about the exorbitant ticket prices than the setlist. Although original bassist Bill Wyman appeared for a couple of numbers at the band's 2012 UK shows, he declined to travel to North America for such a limited amount of stage time. Former guitarist Mick Taylor frequently breathed new life into the Stones' live act by reprising some of his signature licks on such classics as "Midnight Rambler," "Can't You Hear Me Knocking," "Sway," and "(I Can't Get No) Satisfaction," — but by tour's end was usually allotted only two songs to play on each night — three if there was no special guest.
The tour was most notable for the amount of indoor venues, which except for the three open air British shows played to arenas seating around 15-to-20,000. For the first time in their career — perhaps in response to the negative press regarding the ticket prices — nearly every show featured a special guest. Although many of the cameos were newsworthy, die-hard fans complained that the guest stars were mainly a distraction from the main event — even from the handful of guests who also came from the rock world.
Over the course of the band's 2012-2013 50 & Counting dates, the Rolling Stones welcomed the following special guests: Bruce Springsteen, Mary J. Blige, Jeff Beck, Eric Clapton, Florence Welch, Keith Urban, Gwen Stefani, Tom Waits, John Fogerty, Bonnie Raitt, Katy Perry, John Mayer, Dave Grohl, the Black Keys, Carrie Underwood, Taj Mahal, Sheryl Crow, Taylor Swift, Win Butler of Arcade Fire, Gary Clark Jr., Brad Paisley, and Aaron Neville.
The Rolling Stones released their career-spanning documentary Crossfire Hurricane on DVD and Blu-ray on May 21st. The film, which was directed and compiled by Brett Morgen, premiered last year on HBO and features never before seen footage of the band spanning their 50 year career. Crossfire Hurricane features newly conducted interviews with past and present band members Mick Jagger, Keith Richards, Charlie Watts, Ron Wood, Bill Wyman, and Mick Taylor. Late co-founder Brian Jones is featured through archival interviews.
Bonus features on the disc include previously unreleased concert footage — Live In Germany '65, the Stones' performances from the 1964 and 1965 NME Poll Winners concert in London, a new interview with director Brett Morgen, a featurette called "The Sound And Music Of Crossfire Hurricane," footage from the Stones' early-1964 appearance on British program The Arthur Haynes Show, along with the Crossfire Hurricane theatrical trailer.
In November, the Rolling Stones' released their latest double CD and DVD package, Sweet Summer Sun: Hyde Park Live. The tracks on the set were culled from the Stones' two open-air London shows on July 6th and 13th, 2013. The set has been released in several formats, including DVD, Blu-Ray, two-CD/DVD, three-LP's/DVD, and a deluxe two-CDs/DVD/Blu-Ray/60-page book. Back in August, a limited edition digital version of the concert, called Hyde Park Live, debuted at Number 19 on the Billboard 200 album charts, and in the UK, placed two spaces higher, hitting the charts at Number 17.
2013 saw the Rolling Stones remaster their catalogue for iTunes. The new remasters include the band's entire output, from classic albums such as Beggars Banquet, Sticky Fingers, Exile On Main Street, Some Girls, and Tattoo You, to their earlier Decca Records era — including both the U.S. and British versions of such albums as Out Of Our Heads, Aftermath, and Between The Buttons, among others.
Also available for download are such Stones films as Ladies And Gentlemen: The Rolling Stones, Rock And Roll Circus, Charlie Is My Darling — Ireland 1965, and the career-spanning Crossfire Hurricane, as well as the new Rolling Stones 50 eBook.
THE WHO
The February 28th Who Cares benefit concert in New York City by the Who and Elvis Costello & The Imposters raised over $1.6 million for the Teen Cancer America Unit at Memorial Sloan-Kettering Cancer Center in New York City. The concert, held at Manhattan's Theater at Madison Square Garden, featured the two bands running through separate sets of their greatest hits, with Costello closing his portion with a roaring version of the Who's own 1966 classic, "Substitute" before the Who hit the stage. The benefit, which featured the Who stretching out from their recent Quadrophenia-filled setlists, was the final show of the band's 2012-2013 North American tour.
Both Roger Daltrey and Pete Townshend are the driving force behind Teen Cancer America. After more than a decade of working with Teenage Cancer Trust in the UK, they're now committed to making a difference in the lives of teens and young adults with cancer to the United States.
Out November 11th the Who released their "Super Deluxe" reissue of the 1969 Tommy album. The groundbreaking double album "rock opera" chronicles the rebirth of a severely traumatized "deaf, dumb, and blind" pinball playing messiah figure.
The "Super Deluxe" reissue features both a remastered and 5.1 surround sound version of the album, also features 20 solo Pete Townshend demos. The additional disc — which literally serves as a one-man band version of the album — marks the first time all of Townshend's 1968/1969 demos for the album will be officially released.
The limited edition set features a hardback, 80-page full-color book featuring rare period photos and memorabilia, a 20,000-word essay by Townshend confidante and Who biographer Richard Barnes, and a rare facsimile Tommy poster.
In addition to that, despite Townshend ordering longtime Who sound man Bobby Pridden to destroy all the live tapes of the band's 1969 North American gigs back in the day, the set features a full Tommy performance from the band's October 19th, 1969 Ottawa gig — along with additional tracks from other unspecified shows, The double disc version featuring the remastered album also comes with the Ottawa show.
In October, Pete Townshend revealed that next year he and Roger Daltrey are eying a 50th anniversary Who tour, which might bring an end to the band's career on the road. Townshend spoke to Uncut and explained, "We will probably just tour and it'll probably be the last big tour that we do. I wasn't going to do a tour for the anniversary. I won't say I enjoyed Quadrophenia, but it was a successful tour. It was good for me because Roger did all the creative work. No, seriously, I just showed up and wanged away on the guitar. I enjoyed it. I wasn't particularly crazy about being up on the stage and on the road."
Roger Daltrey said the Who will launch its final world tour in 2015. Daltrey reiterated to Rolling Stone that he and Pete Townshend are far from retiring the brand after the still-unannounced dates wrap up, explaining, "We aren't finishing after that. We intend to go on doing music until we drop, but. . . the touring is incredibly grinding on the body and we have to draw a line in the sand somewhere. This will be the last old-fashioned, big tour. . . Our anniversary is actually right now. We were the Who 50 years ago this month. To us, 2015 is just another year."
BRUCE SPRINGSTEEN
In November, Bruce Springsteen announced he will release his 18th studio album, called, High Hopes on January 14th. The collection — which includes production duties by Springsteen, Ron Aniello, and Brendan O'Brien — prominently features Rage Against The Machine guitarist Tom Morello, and breaks tradition for a Springsteen set, including re-recordings of older, previously released tunes, new material, and most notably, three cover songs. With some of the material stretching back several years, the album features tracks including late E Street Band members organist Danny Federici and saxophonist Clarence Clemons.
Springsteen posted his liner notes to the album on his website (BruceSpringsteen.net), which read in part: "I was working on a record of some of our best unreleased material from the past decade when Tom Morello (sitting in for Steve (Van Zandt)) during the Australian leg of our tour) suggested we ought to add 'High Hopes' to our live set. I had cut 'High Hopes,' a song by Tim Scott McConnell of the L.A. based Havalinas, in the '90s. We worked it up in our Aussie rehearsals and Tom then proceeded to burn the house down with it. We re-cut it mid tour at Studios 301 in Sydney along with 'Just Like Fire Would,' a song from one of my favorite early Australian punk bands, the Saints (check out 'I'm Stranded'). Tom and his guitar became my muse, pushing the rest of this project to another level. Thanks for the inspiration Tom."
He went on to post: "This is music I always felt needed to be released. From the gangsters of 'Harry's Place,' the ill-prepared roomies on 'Frankie Fell In Love' (shades of Steve and I bumming together in our Asbury Park apartment) the travelers in the wasteland of 'Hunter Of Invisible Game,' to the soldier and his visiting friend in 'The Wall,' I felt they all deserved a home and a hearing."
THE BON JOVI SAGA
Bon Jovi kicked off its "Because We Can Tour" on February 9th at Uncasville, Connecticut's Mohegan Sun Arena. In addition to North and South America, the band's world tour hit South Africa, Bulgaria, Germany, Austria, Norway, Sweden, Finland, Denmark, England, Wales, Ireland, Poland, Czech Republic, Portugal, Italy, Switzerland, and Scotland. Bon Jovi's latest album, What About Now, was released on March 8th, 2013, and scored the New Jersey rockers their fifth Number One album — and third back-to-back chart-topper.
Richie Sambora shocked the rock world after walking off the tour after the band's first 21 shows Although Sambora's substance abuse problems forced him off the road during the band's 2011 tour, according to insiders, this time it was due to deep seated issues with frontman, Jon Bon Jovi. Sambora was  a no-show starting on April 2nd at Calgary's Scotiabank Saddledome. Bon Jovi explained Sambora's absence by telling the crowd: "I had two choices: pack up and go home or give you everything I got. . . Richie Sambora won't be performing for a while. If there's ever a night I need you, it's tonight, Calgary!" Session guitarist Phil Xenidis has been filling in for Sambora since that night. He first filled in for Sambora in 2011 when Sambora missed 13 dates after entering rehab.
Inside sources "directly connected to Bon Jovi" told TMZ: "Tensions between Jon and Richie have been running high for years and it's finally erupted. One source tells us, "It's a classic (Mick) Jagger/(Keith) Richards blowup." Sambora supposedly has a problem with the way Bon Jovi belittles him and that the pair are fighting over money, but is hopeful that the two can mend fences.
The band's official site, BonJovi.com, posted two messages on April 3rd stating: "Due to personal issues, Richie Sambora will not be performing on this upcoming leg. All shows will go on as scheduled" along with ". . . Ticket purchasers need not worry, all upcoming shows will go on as scheduled. Any ticket purchaser who would like a refund can do so before show time."
That same day, Richie Sambora tweeted a message to fans saying: "Thank you everyone for your concern. I'm well, but had to stay in LA to take care of a personal matter. Love you all and see you very soon."
The New York Post reported that it's Jon Bon Jovi's wife Dorothea that's behind Richie Sambora's absence from Bon Jovi's current tour. Although speculation has pointed the finger at either Sambora's sobriety issues and/or bad blood between the guitarist and the frontman, the latest insider report is portraying Dorothea as a "Yoko Ono-like" presence. The source says that Dorothea has been pushing for the band's current tour to be drug and booze free: "Jon (Bon Jovi) has been trying to get rid of him. He drinks constantly and has a stream of Hollywood bimbos around all the time. . . (Sambora) told me that he didn't believe in rehab. He really is a hard partier, and so are the women he hangs out with."
Jon Bon Jovi shed some light on Sambora sitting out the current leg of the Bon Jovi world tour — but stopped short of giving any specifics, telling Austin's American-Statesman: "I think Richie's doing all right, (but) I haven't spoken to him. We were surprised. It was 3:30 on show day. . . and we got a phone call that he wouldn't be there. It's a personal matter. Don't believe what you read on TMZ because it's the furthest thing from the truth."
In May, it was announced that Sambora would sit out of Bon Jovi's upcoming European and South African legs of the band's tour. A message was posted on BonJovi.com saying: "Due to a personal matter, Richie Sambora will not be performing on the European and South African leg of the tour. All shows will go on as scheduled."
That month, Jon Bon Jovi gave some details about Sambora's absence from the tour — but still stopped short of giving any definitive answers as to why, telling The Daily Mirror: "He's not fired, we didn't have a fight, it certainly isn't about money. We go back 30 years. He can return when he is ready to die every night the way I walk on the stage. It's different without Richie. No one's mad, no one's sad."
He recalled how he found out that Sambora was going to miss his first show of the already launched North American leg — and eventually the rest of the shows to date: "We were all in Calgary, Richie was going to turn up on show day but we went the night before because it's a long flight. At 3:30 P.M. on show day, the phone rang, and it was Paul the manager, and he said 'Guess what?,' and he didn't even have to finish the sentence. I said, 'You're kidding.' We went on that night. I haven't seen Richie since."
Bon Jovi went on to tell The Evening Standard: "It's getting more and more difficult every day to not just sit here and say something. . . Because all I can say is this — it's for personal reasons. He's been through it before, fortunately for us the same guy who filled in last time was available this time. Life goes on, so if someone chooses not to be here. . . unlike if this were, God forbid, The Edge, and he for some reason couldn't make a U2 show, (then) it would be very difficult to just step in. . .  You have a choice — you either figure it out, go and grow, not only survive but thrive. Or, you say, 'I hate my brother and I'm gonna quit the band.'"
Sambora took the bait and in an exclusive interview with MailOnline, said, "I don't have any major problems in life right now, I love my fans and I feel bad for them at the moment. Bottom line. My opinion is Jon wants to see if he can pull off stadiums by himself. He is making it very difficult for me to come back. Enough with the trash talking! Jon needs to stop talking about me publicly. I am fine working very hard on my fashion company Nikki Rich and this is a private matter.'"
In July TMZ just posted footage of Sambora in a much mellower mood addressing his and Bon Jovi's still unexplained parting of the ways, saying: "I feel bad for the fans — I love my fans. . . It's gonna work itself out. It'll happen. . . Jon and I have had a relationship for 30 years and we rely on each other and I think that's it. . . It'll all work out in the end."
That month, Bon Jovi made it clear that he and Sambora were all good, telling The Detroit Free Press, "I love the man to death. He's always going to be the guitar player in the band. He's not been fired. There's been no fight."
In August, a news report from RumorFix.com, claimed that Richie Sambora had been fired from Bon Jovi. An unnamed source said that Sambora and Bon Jovi have irreconcilable differences, stating, "Richie wants to go back on stage — that's his first love. He's really upset over the news." According to the website, in addition to his share of songwriting royalties, Sambora was earning "$2 million a month and 20 percent of the profits after each show." His live replacement, Philip 'Phil X' Xenidis is reportedly bringing home up to $10,000 a month covering for him on tour.
Also in August, Ritchie Sambora released a new solo single. The track, "Come Back As Me," which had been initially posted as a YouTube upload, was perceived  to be addressing his current issues with Jon Bon Jovi and his place in the band's pecking order, with such lines as: "What do you want me to say/I gave you everything I could give/But everything just wasn't enough, so I just let live and live."
As if the band troubles weren't enough, Bon Jovi caught a ton of flack after band backed out of its New York State Fair concert — but only days earlier performed at a private fundraiser for Gov. Andrew Cuomo. The band was set to play on August 28th for 17,000 fans and even had its agent sign the deal paying the band $650,000. On July 30th, "a lawyer for New York's Department of Agriculture & Markets requested the contract be withdrawn — a move that could cost the state more than $1 million in lost ticket sales and other revenue." On August 9th Gov. Cuomo was quoted by The New York Daily News as saying in upstate Watkins Glen: "An entertainer like Jon Bon Jovi is very busy and sometimes the dates of when you want them and when they're available don't line up." On August 25th, three days before the scrapped gig, Cuomo spokesman Rich Azzopardi said: "The contract (for the State Fair) was pulled at the request of the band for scheduling conflicts" — with Bon Jovi's people agreeing. Yet insider whispers are alleging that the State Fair gig was canceled, quote, "to avoid anyone seeing a conflict in. . . playing a private show for the governor and then three days later being paid $650,000 to perform at the fair."
It wasn't all bad news for Jon Bon Jovi this year — Jon and Dorothea Bon Jovi's son, freshman Jesse Bongiovi, has earned a place on Notre Dame's football team as a walk on. Bongiovi was a star athlete at his Brooklyn, High School, Poly Prep, earning letters in both football and lacrosse. Jon Bon Jovi — who was originally one of the owners of the arena football league team, the Philadelphia Soul — played Pop Warner football while growing up in Sayreville, New Jersey.
The drama didn't stop for Bon Jovi, even after fans had long come to terms that Richie Sambora was not going to make an appearance anywhere on the tour. Drummer Tico Torres returned to the band's tour on October 9th in Fresno, California, after undergoing two emergency surgeries. Torres, who's now 60, first went under the knife on September 10th with emergency appendix surgery in Mexico City, and then 10 days later was back in surgery for gall bladder issues in Rio De Janeiro. Drummer Rich Scannella filled in for Torres while he recovered.
Bon Jovi ended 2013 on top of the Forbes magazine list of the 25 highest paid musicians for 2013 — with the band sitting at Number Three with band earning an impressive $79 million.
THE EAGLES
In January, Eagles bassist Timothy B. Schmit thanked his fans on his official website (TimothyBSchmit.com) for their support with his battle with throat and neck cancer. Schmit, who underwent surgery in November, has been proclaimed cancer-free and posted a message to his fans for their well wishes. Schmit posted in part: "I'm way past due in expressing my sincere gratitude for the outpouring of get well wishes I've received over the last few weeks. . . I very much appreciate all of your thoughts and prayers regarding my health. But, let me give you a brief update. Although my issues were disheartening, and I went through what the doctors called, 'major surgery,' the truth is I was only bedridden during my three night stay in the hospital. I was up and about right after, starting with daily walks on the streets of Manhattan. After another week I received a clean bill of health and headed for home on the West Coast."
He went on to add: "My voice is coming along nicely, and as many of you know, I was able to perform with the Eagles just before the new year. So. . . All is good. The brief synopsis is: I discovered a problem and took care of it; simple as that. So, not to worry. . . I love my work, and plan on doing it for as long as possible. I'm chipping away at a new solo album, and I wouldn't be surprised if you hear of more Eagles action in the near future."
On April 30th, the Eagles released History Of The Eagles, the band's three-hour documentary on DVD and Blu-ray. The doc, which originally aired on Showtime, features in-depth interviews with all seven members of the Eagles — Don Henley, Glenn Frey, Joe Walsh, and Timothy B. Schmit — along with co-founders Bernie Leadon and Randy Meisner, and former guitarist Don Felder.
The film, which includes eye-popping rare and unseen footage of the band at work and at play, pulls no punches in telling the back story of America's most successful rock band, also includes interviews with key collaborators J.D. Souther, Jackson Browne, and Jack Tempchin, along with longtime manager Irving Azoff, early label head David Geffen, and producers Bill Szymczyk and Glyn Johns.
The three-disc set includes History Of The Eagles – Part One and History Of The Eagles – Part Two — as well as Eagles Live At The Capital Centre – March 1977, featuring never-before-released performances from the band's two-night stand at Washington, D.C.'s Capital Center during the legendary Hotel California tour.
The Eagles launched their 40th anniversary tour on July 6th at Louisville, Kentucky's KFC Yum! Center with a career-spanning setlist featuring the four principle bandmembers — Don Henley, Glenn Frey, Joe Walsh, and Timothy B. Schmit. The tour, which will probably run through 2015, includes co-founding lead guitarist Bernie Leadon back for his first shows since quitting the Eagles in 1975. The band kicked things off on a mellow note with the 1973 ballad "Saturday Night" from the Eagles' second album, Desperado. Bernie Leadon was quickly called into action performing his "Train Leaves Here In The Morning" from the band's 1972 self-titled debut.
Don Henley spoke about the tour to The Milwaukee Journal Sentinel, and touched upon co-founding bassist Randy Meisner, who left the band in 1978 and is now reportedly suffering from Alzheimer's Disease: "Randy Meisner, if he were healthy and willing, might have been included, too, but his current health will not permit. We are all wishing him well."
He spoke about the absence on the tour of ousted guitarist Don Felder, who was fired from the Eagles in 2001 following monetary disputes with Henley, Glenn Frey, and Eagles manager Irving Azoff. When asked about Felder's tearful showing when discussing his exit from the group in the Eagles' recent documentary, History Of The Eagles, Henley replied: "That was a poignant moment, for sure — if it was real. But since Mr. Felder continues to engage in legal action, of one kind or another, against us, I can't really say anything further about it."
Henley spoke realistically about the future of the Eagles, admitting, "This could very well be our last major tour. Covering the entire globe will take us about two years. The demand has been so strong in some markets that we will have to return next year, because multiple nights at arenas just aren't available right now. Here in the States, we have to work around the schedules of the basketball and hockey teams. So, by the time we get through this tour, it'll be 2015 and we'll all be in our late-60s. It's been an incredible experience for all of us, but it may be time to say adios and bow out gracefully."
JOURNEY
Journey guitarist Neal Schon posted an olive branch to long-estranged former frontman Steve Perry on his Facebook page. Schon, who along with keyboardist Jonathan Cain and co-founding bassist Ross Valory, parted ways with Perry in 1998, posted a YouTube link to a Perry radio interview along with a warm open message to his former collaborator, stating: "Great Steve Perry interview. I hope we can reach out to each other and connect once again. We had amazing chemistry together. I love him With all the love and admiration You could even have. Steve lets talk soon Neal."
In June, Steve Perry revealed that he's successfully had surgery for skin cancer. Perry posted to fans on his official blog http://www.fanasylum.com/steveperry/ that it seems as though he's luckily out of the woods: "Three weeks ago a routine mole was taken off my face and the lab report came back Melanoma skin cancer. I've had two surgeries in two weeks to remove all the cancer cells and I've been told they think they got it all and no other treatments are required."
In the blog, Perry goes into detail about his year-and-a-half whirlwind romance with late psychologist Kellie Nash as she was battling stage four breast cancer.
Journey's co-founding guitarist Neal Schon married former Real Housewife Of D.C. star Michaele Salahi on December 15th on Pay-Per-View. The wedding – TV special, dubbed the Winter Wonderland Wedding And Music Event, was held at San Francisco's Palace of Fine Arts. Schon explained how they came to pick the venue for the nuptials: "We searched the world for the perfect location, and finally I said to Michaele, 'San Francisco is my home. Now it is our home. I want to be married there, in the most beautiful city in the world, to the woman of my dreams.' Everyone said they wouldn't let us have the wedding there, but when our wedding planner took my passionate plea to the management, they said yes. We couldn't be more happy!"
BILLY JOEL ANNOUNCES MONTHLY RESIDENCY AT MADISON SQUARE GARDEN
Billy Joel has announced that he will play an open-ended "show a month" residency at New York's Madison Square Garden for as long as there is demand for him. In a conference on December 3rd at the famed Manhattan arena, Billy was flanked by Garden execs, former New York sports stars, and good friend Gov. Andrew Cuomo, as he announced the unique run, which also included the unveiling of the Garden's Billy Joel logo linking him with the venue's other franchises — the Knicks, the Rangers, and the WNBA's Liberty. At press time, Billy had seven dates at the Garden booked through July. He wrapped up the year with a New Year's Eve show at Brooklyn's Barclay's Center.
Billy Joel took time out to sing the praises of both Madison Square Garden, as well as his legion of fans: "I said it in '78 and I'll say it here again; there's no better venue in the world. The Garden has it all — the best audiences, the best acoustics, the best reputation, an undeniable history that is palpable from the moment that you step out on stage. I'm just going to digress from my notes for a second — I'm getting a lot of credit here, for how good I'm superposed to be, but I think a good deal of it is from the audience that comes to the Garden. They're a great audience. And if you have a great audience you usually give a better show. And believe me, I've played some venues, where the audience is like, 'ehhh' (claps). And the show was kind of, 'ehhh' — but here, it's mutual. It's just a. . . it's mutual excitement. We get excited from the crowd and they seem to like what we're doing."
DAVID BOWIE RETURNS WITH THE 'NEXT DAY'
David Bowie broke his nearly decade long hiatus on March 12th with the release of The Next Day. The new album was produced by longtime collaborator Tony Visconti, who produced such classic Bowie sets as 1970′s The Man Who Sold The World, 1974′s Diamond Dogs, 1975′s Young Americans, 1977′s Low and "Heroes," 1978′s Stage, 1979′s Lodger, and 1980′s Scary Monsters (And Super Creeps). Bowie's last studio set, 2003′s Reality, was also produced by Visconti and was released on September 16th, 2003. The Next Day, which is Bowie's 24th studio set, peaked at Number Two on the Billboard 200 album chart.
ERIC CLAPTON TAPS HEAVYWEIGHT FRIENDS FOR 'OLD SOCK'
On March 12th, Eric Clapton released Old Sock — his 21st studio album and his first since 2010. The disc features two new original songs, "Every Little Thing" and "Gotta Get Over," in addition to covers of some of the legendary guitarist's favorite songs from throughout his life. The disc includes tracks by Leadbelly, J.J. Cale, Peter Tosh, George Gershwin,  Gary Moore, and others, while featuring guest appearances from Chaka Khan, Steve Winwood, Paul McCartney and more. Old Sock peaked at Number Seven on the Billboard 200 album chart.
Clapton admits that he records these days mainly to satisfy his own musical tastes: "I make records, as much as anything, for me to, to be able to listen to. I mean, it's almost like I can't buy what I want to hear, so I make what I want to hear. And I think about, I dream up what I would like to hear, and then I try to go about making that for myself. So it's a very selfish occupation, really."
PETER FRAMPTON TAKES GUITAR CIRCUS TOUR ON THE ROAD
2013 saw Peter Frampton welcomed some heavy-duty axe-men onstage every night throughout the course of his summer tour, dubbed Frampton's Guitar Circus. Depending on the night, he tour featured Frampton wowing crowds with such legends as B.B. King, Roger McGuinn, the Eagles' Don Felder, Pearl Jam's Mike McCready, Leslie West, Rick Derringer, Los Lobos' David Hildago, Steve Cropper, Cheap Trick's Rick Nielsen, Vince Gill, Los Lobos' David Hidalgo, Stone Temple Pilots' Dean DeLeo, John Jorgenson, Living Colour's Vernon Reid, Richard Thompson, and UFO's Vinnie Moore. Opening slots featured either Robert Cray, Sonny Landreth, Kenny Wayne Shepherd, or Toto's Steve Lukather.
BLACK SABBATH ENDS 35-YEAR WAIT AS 13 ARRIVES
After 35 years, three original members of Black Sabbath released a new disc on June 11th called 13. It was the first Sabbath record since 1978′s Never Say Die! to feature Ozzy Osbourne on vocals, along with guitarist Tony Iommi and bassist Geezer Butler. Ozzy explained why, after two previous attempts in 1998 and 2001, a Sabbath reunion album finally happened: "It was kind of like a case of now or never, because we attempted it on a couple of occasions before and it fell to pieces for one reason or another. But we knew this was probably our last attempt at doing a reunion album. We had a mission on this album and for whatever reason it worked out great, you know."
The new disc did not feature founding drummer Bill Ward, who sat out the reunion over contractual issues.
Brad Wilk of Rage Against The Machine played drums on the record while Ozzy's solo drummer Tommy Clufetos got behind the kit for live work.
13 sold 155,000 copies in the U.S. in its first week of release to land at Number One on the Billboard 200 album chart, giving the legendary group its first chart-topper ever in America. The record also entered the U.K chart at Number One, the first Sabbath disc to do so since 1970′s Paranoid.
The reunion — which also included a successful North American tour — was not without its drama. In addition to Tony Iommi's continuing treatment for the cancer he was diagnosed with in 2012, Ozzy admitted in an open letter to fans that he relapsed into drug and alcohol abuse during the making of the album.
Ozzy's wife and manager Sharon moved out of their house after she discovered that Ozzy had relapsed and threatened to divorce him, although after Ozzy went into rehab earlier in the year and got sober, the couple reconciled.
STONE TEMPLE PILOTS FIRE WEILAND, HIRE BENNINGTON
Stone Temple Pilots officially fired singer Scott Weiland last February, with the band issuing a terse statement that simply read, "Stone Temple Pilots have announced they have officially terminated Scott Weiland." This was the second time that the band parted ways with its often troubled frontman, following a split in 2002. Although Weiland insisted that STP could not perform under that name without all four original members, the remaining band members went ahead and made the surprising announcement that they had recruited Linkin Park frontman Chester Bennington to sing for the group.
STP sued Weiland, claiming that he had inflicted harm on the band's career with his erratic behavior and promotion of his solo ventures. The singer fired off a countersuit, claiming that they could not use the band name without his involvement.
Stone Temple Pilots had yet to announce new live dates at press time. while Bennington has returned to the studio with Linkin Park.
METALLICA MAKES A MOVIE
Following more than a year of speculation and curiosity, Metallica's movie, Metallica Through The Never, was released in 3D IMAX on September 27th, expanding to more screens around the country on October 4th. The film, a blend of concert movie and fictional narrative, starred Dane DeHaan as a member of Metallica's road crew sent on a mysterious mission while the band performs at a sold-out arena and events outside grow more bizarre.
Hetfield, bassist Robert Trujillo, drummer Lars Ulrich and guitarist Kirk Hammett co-wrote the movie with director Nimrod Antal, whose previous films included Vacancy and Predators.
The concert sequences for the movie were shot in August 2012 at two shows in Vancouver, Canada and featured a massive stage containing elements of many of Metallica's previous live productions from the past 30 years.
The soundtrack, which came out shortly before the movie, was the first official release on Metallica's own label, Blackened Recordings.
In other Metallica news, the band successfully staged the second annual edition of its Orion Music + More festival, moving the June event to Detroit and drawing 40,000 people to see the Red Hot Chili Peppers, Rise Against, Silversun Pickups, Deftones and many more in addition to the headliners.
It was also revealed in early December, however, that Metallica would skip doing Orion in 2014 as the band will be playing in Europe.
PEARL JAM THUNDERS BACK WITH LIGHTNING BOLT
Pearl Jam released its 10th studio album, Lightning Bolt, on October 15th, making it the band's first collection of all-new material since 2009′s Backspacer. The veteran group recorded the album in two sessions, coming up with a few songs back in 2012 before taking a break and finally finishing the disc earlier this year.
Pearl Jam notched its fifth Number One record on the Billboard 200 album chart with Lightning Bolt, as the record sold 166,000 copies in its first week of release to debut at the top of the survey in October.
The band's previous chart-toppers were Backspacer, 1996′s No Code, 1994′s Vitalogy and 1993′s Vs.
The group has also reached Number Two four times, with Ten in 1992, Yield in 1998, Binaural in 2000 and a self-titled effort in 2006. All 10 of Pearl Jam's studio albums have reached the Billboard chart's Top 10.
Pearl Jam just completed a North American tour in support of Lightning Bolt that found the band playing three-hour shows that mixed classics, hits, deep album cuts covers and rarities.
OBITUARIES
LOU REED
Lou Reed, whose groundbreaking work with the Velvet Underground in the 1960′s paved the way for punk rock, died on October 27th in Southampton, New York, at age 71, following a recent liver transplant. Over the course of his work with the Velvet Underground between 1966 and 1970, Reed essentially restructured the rules of pop songwriting, bringing in the harsh realities of New York City with its heroin and speed junkies, homosexuals, transvestites and an alternative, fringe society that fit in nowhere to life, with such classic songs as "Heroin," "I'm Waiting For The Man," "White Light/White Heat," "Pale Blue Eyes," "Sweet Jane," among many others.
Reed went on to greater success in his solo career, with the breakthrough 1972 album Transformer — produced by David Bowie and Mick Ronson — which featured his biggest hit, "Walk On The Wild Side" — which peaked at Number 16 and spotlighted the assorted cast of "superstars" at Andy Warhol's Factory from the mid-to-late-'60′s. The '70s proved a fertile period with Reed producing his best loved and most interesting works including 1973′s Berlin, 1974′s Rock N' Roll Animal — and even 1975′s sonic noise wash, Metal Machine Music, featuring the various distorted sounds of guitar feedback — which went on to inspire a generation of industrial musicians and producers.
The 1980′s ended with the critically acclaimed New York album, with its lead single "Dirty Blvd." spending four weeks at Number One on Billboard's Modern Rock Tracks chart. In 1990 he and John Cale reunited for Songs For Drella, which was dedicated to the late Andy Warhol. In 1993 the Velvet Underground reunited for a European tour and opened for U2 for five shows. In 1996 the Velvets were inducted into the Rock and Roll Hall of Fame. In 2009 Reed, later-day Velvets member Doug Yule, and Maureen Tucker, took part in a group interview at the New York Public Library.
In 2009, Reed first performed with Metallica, who backed him at the Rock and Roll Hall of Fame's anniversary shows at Madison Square Garden. Reed immediately suggested they record together. In 2011, Reed and Metallica released the critically panned album, Lulu, which marked Reed's last album release of his lifetime.
A public memorial for Lou Reed led by his wife, musicain/artist Laurie Anderson, took place on November 14th in New York City Paul Milstein Pool and Terrace at Lincoln Center.
RAY MANZAREK
The Doors' co-founder and keyboardist Ray Manzarek died on May 20th in Rosenheim, Germany at the RoMed Clinic following a long battle with bile duct cancer. He was 74. Manzarek was surrounded by his wife Dorothy and his brothers Rick and James Manczarek. Manzarek is survived by Dorothy, their son Pablo, his wife Sharmin, and their three children Noah, Apollo, and Camille.
Doors guitarist Robby Krieger said in a statement: "I was deeply saddened to hear about the passing of my friend and bandmate Ray Manzarek today. I'm just glad to have been able to have played Doors songs with him for the last decade. Ray was a huge part of my life and I will always miss him."
Doors drummer John Densmore said in a statement: "There was no keyboard player on the planet more appropriate to support Jim Morrison's words. Ray, I felt totally in sync with you musically. It was like we were of one mind, holding down the foundation for Robby and Jim to float on top of. I will miss my musical brother."
Ray Manzarek was born Raymond Daniel Manczarek, Jr. on February 12th, 1939 on the South Side of Chicago and was of Polish decent. In 1962 he moved to Southern California to study at the Department of Cinematography at UCLA, where he first met fellow student and future partner Jim Morrison, along with his wife of 45 years, Dorothy Fujikawa.
Together with Morrison, Robby Krieger, and drummer John Densmore, the quartet formed the Doors in 1965 and between 1967 and 1971 released six studio albums — The Doors (1967); Strange Days (1967); Waiting For The Sun (1968); The Soft Parade (1969); Morrison Hotel (1970); and L.A. Woman (1971) — before Jim Morrison's death on July 3rd, 1971 in Paris.
Manzarek changed the face of rock keyboard playing, with his early signature sound being a combination of a Vox Continental organ — and later a Gibson G-101 Kalamazoo combo organ — with his left hand playing the basslines on a Fender Rhodes electric piano "bass unit," which featured only the keyboard's lowest notes. Although the Doors eventually added a studio bassist to their sessions, Manzarek handled the bass duties via his keyboards for the band's live appearances with Morrison.
Following Morrison's death, the Doors soldiered on with Manzarek and Krieger taking over vocal duties on the band's 1971 set, Other Voices, and its follow-up, 1972′s Full Circle. Following that, Krieger and Densmore split to form the Butts Band. After a short-lived mid-'70s collaboration with Iggy Pop, Manzarek formed Nite City with future Blondie bassist Nigel Harrison, and produced and collaborated with the likes of Philip Glass, Echo & The Bunnymen, X, and poet Michael McClure, among many others.
In 1978 Manzarek, Krieger, and Densmore reunited to compose and record music to Morrison's poetry for the An American Prayer album. Manzarek collaborated frequently with Robby Krieger. In 2002 the pair began touring as the Doors Of The 21st Century, which went through various name changes — including Riders On The Storm — until the pair settled on Manzarek-Krieger or Ray Manzarek & Robby Krieger of The Doors, following a bitter five-year battle against John Densmore and the Morrison estate over the use of the band's name.
In 1998, Manzarek published his memoir, Light My Fire: My Life With The Doors. He followed the autobiography in 2001 with The Poet In Exile, which supposes what would've happened had Jim Morrison faked his death — as many fans believe. In 2006 he published his second novel, the Civil War-based, Snake Moon.
RICHIE HAVENS
Legendary folk singer and star of 1969′s Woodstock concert and movie, Richie Havens, died on April 22nd of a sudden heart attack at age 72 at his home in New Jersey. Havens, who was renown for his unique open tuning rhythmic strumming, will forever be remembered as the opening act to Woodstock. Havens was initially slotted to play fifth on the festival's opening day but was urged to perform until various musicians' equipment — then stuck on the New York State Thruway — arrived.
Attendees and later filmgoers will always associate Havens acoustic workout featuring the spiritual "Motherless Child" and "Freedom" as one of the defining moments of the festival. He went on to score only one Top 40 hit, a reworking of George Harrison and the Beatles' "Here Comes The Sun," which peaked at Number 16 in 1971.
Havens, who was a Brooklyn native, was a mainstay of the Greenwich Village folk scene of the early-'60s, and originally mentored by songwriter Fred Neil — best known today for writing "Everybody's Talkin.'" Eventually he attracted the attention of manager Albert Grossman of Bob Dylan and Peter, Paul & Mary fame, who secured him a contract recording for Verve Forecast. His breakthrough 1967 release, Mixed Bag, featured Havens' popular cover of Dylan's 1966 track "Just Like A Woman," along with "Handsome Johnny," which he wrote with close friend and actor, Lou Gossett, Jr.
Over the years, Havens, who often wore his civil liberties charity work on his sleeve, was seen on such TV shows as The Ed Sullivan Show, The Tonight Show, along with maintaining a heavy touring schedule. He appeared in the original 1972 stage production of the Who's Tommy, along with such big screen releases as Catch My Soul, Greased Lightning, Bob Dylan's ill-fated return to acting, Hearts Of Fire, and director Todd Haynes' Bob Dylan film I'm Not There.
In January 1993, Havens sang at President Bill Clinton's inauguration and in 2000 published his memoir, They Can't Hide Us Anymore. He was inducted into the Long Island Music Hall of Fame in 2006. Havens is survived by four daughters, five grandchildren, and "at least one grandchild."
His ashes were scattered across the site of Woodstock in upstate New York during a ceremony on August 18th. About 30 family members and close friends were in attendance as a plane flew over what is now Bethel Woods Center for the Arts while the ashes were spread over the land per Havens' request.
PHIL RAMONE
Legendary record producer Phil Ramone died of a brain aneurysm on March 30th at New York Presbyterian Hospital in Manhattan. Ramone was first hospitalized in late February for an aortic aneurysm, in which the aorta swells to 1.5 times its normal size, and runs the risk of fatally rupturing. Ramone is survived by his wife Karen and three sons, Matt, B.J. — named for Billy Joel, and Simon — named for Paul Simon. Ramone's most recent project was Tony Bennett's Latin album, Viva Duets which featured Christina Aguilera, Gloria Estefan, and Marc Anthony, among others. In 2007, Ramone published his memoir, called Making Records: The Scenes Behind The Music.
The 14 time Grammy winner's resume reads like a who's who of the entertainment industry over the past 50 years, with Ramone's name on the label of albums by such icons as Paul Simon, Bob Dylan, Paul McCartney, Barbra Streisand, Duke Ellington, Frank Sinatra, Tony Bennett, Rod Stewart, and Elton John, among others. Ramone is also credited for introducing optical surround sound for motion pictures.
Despite those credits, Phil Ramone — lovingly referred to by many as the "Pope Of Pop" — will always be best known for the seven albums he produced for Billy Joel — The Stranger (1977), 52nd Street (1978), Glass Houses (1980), Songs In The Attic (1981), The Nylon Curtain (1982), An Innocent Man (1983), and The Bridge (1986).
Ramone produced and helped arrange such Billy Joel classics as "Just The Way You Are," "Movin' Out (Anthony's Song)," "She's Always A Woman," "Only The Good Die Young," "Scenes From An Italian Restaurant," "Big Shot," "My Life," "Honesty," "You May Be Right," "It's Still Rock N' Roll To me," "Don't Ask Me Why," "She's Got A Way," "Pressure," "Allentown," "Goodnight Saigon," "Tell Her About It," "The Longest Time," "Uptown Girl," and "A Matter Of Trust," among others.
THE TROGGS' REG PRESLEY
The Troggs' lead singer, Reg Presley, died on February 4th at age 71 in Andover, England after a battle with lung cancer and a series of strokes. Presley is best known for singing lead on such Troggs classics as the 1966 chart-topper, "Wild Thing," "With A Girl Like You" — also from 1966, and 1968′s Top 10 hit "Love Is All Around." The Troggs formed in 1964 and the following year, they were signed by the Kinks' manager, Larry Page.
Although the band originally split in 1969, they reformed several times over the years and in 1992 members of the Troggs and R.E.M.'s Peter Buck, Mike Mills, and, Bill Berry teamed up for the studio album, called Athens Andover, named after the band's respective hometowns.
THE DAVE CLARK FIVE'S RICK HUXLEY
Dave Clark Five bassist Rick Huxley died on February 11th at age 72 after a long battle with emphysema. Huxley, who grew up in Dartford, England — the same town as Mick Jagger and Keith Richards — was inducted into the Rock and Roll Hall of Fame with the Dave Clark Five in 2008. Huxley is survived by two sons and a daughter. Shortly after the group's split, Huxley worked for Vox amplifiers before moving on to his own music equipment and electrical wholesale businesses.
Dave Clark said, "Rick was a dear friend and an immensely talented musician with an amazing sense of humor, he always made me smile. We'd talk once a week. I spoke to Rick on Friday (February 8th), he was in great spirits." Clark told Reuters: "He went through a recent doctor's check and had a good, clean bill of health. This came totally out of the blue, and I'm just devastated."
TEN YEARS AFTER'S ALVIN LEE
Ten Years After guitarist Alvin Lee died on March 6th at the age of 68. A message from his family announcing his death was posted on his website (AlvinLee.com), stating: "With great sadness we have to announce that Alvin unexpectedly passed away early this morning after unforeseen complications following a routine surgical procedure. We have lost a wonderful much loved father and companion. The world has lost a truly great and gifted musician."
For most of the rock generation, Lee — and his sticker filled cherry red Gibson 335 — will always be remembered for Ten Years After's show-stopping performance of "I'm Goin' Home" from the 1969 Woodstock movie and soundtrack, along with the band's sole Top 40 hit and FM rock staple, 1971′s "I'd Love To Change The World" which peaked at Number 40.
Ten Years After formed in 1966 and took its name to commemorate the year in which Elvis Presley broke worldwide — 1956. In 2012 Alvin Lee released his last album, Still On The Road To Freedom.
PRODUCER ANDY JOHNS
Legendary producer – engineer Andy Johns, best known for his work with the Rolling Stones and Led Zeppelin, died on April 7th from complications from a stomach ulcer. Johns, whose older brother is noted Stones engineer and Who and Eagles producer Glyn Johns, made his bones at London's legendary Olympic Studios working early sessions for Rod Stewart, Jethro Tull, and Humble Pie.
Despite a career of quality and groundbreaking work, Johns will always be remembered for engineering such legendary albums as Blind Faith's self-titled debut; Led Zeppelin's second, third, and fourth albums, Houses Of The Holy, Physical Graffiti, and Coda; along with the Rolling Stones' Sticky Fingers, Exile On Main Street, Goats Head Soup, and It's Only Rock N' Roll, among many others.
Among the classic albums Johns produced were Free's Highway; Television's Marquee Moon; Cinderella's Night Songs; Van Halen's For Unlawful Carnal Knowledge; Joe Satriani's The Extremist; Chickenfoot's self-titled debut, and the Steve Miller Band's two most recent albums, Bingo! and Let Your Hair Down.
'AFTER MIDNIGHT' SONGWRITER JJ CALE
Noted singer-songwriter-guitarist JJ Cale, best known for writing the Eric Clapton standard "After Midnight" and "Cocaine" — along with Lynyrd Skynyrd's "Call Me The Breeze" — died on July 26th of a heart attack at the age of 74.
JJ Cale came up through the Tulsa, Oklahoma music scene good friend and collaborator Leon Russell and upon hitting Los Angeles in 1964 joined forces with fellow Tulsa musician and future Derek & The Dominoes and Eric Clapton bassist, the late Carl Radle. Elmer Valentine, the owner of the Whisky a Go Go on the Sunset Strip suggested that Cale — who's given name was John W. Cale — change his first name to "JJ" to avoid confusion with the Velvet Underground's John Cale.
Cale, who also worked with Delaney & Bonnie, released a total of 15 albums — including his 2006 Grammy Award winning collaboration with Eric Clapton, The Road To Escondido, which snagged the award for "Best Contemporary Blues Album."
ROCK PROMOTER SID BERNSTEIN
Legendary concert promoter Sid Bernstein, world renowned for being the first man to book the Beatles in America, died on August 21st at age 95. In addition to the "Fab Four's" 1964 Carnegie Hall shows and 1965 and 1966 Shea Stadium concerts, Bernstein also booked many British Invasion artists, including the Rolling Stones, Herman's Hermits, the Moody Blues, and the Kinks, along with shows by Judy Garland, Ray Charles, Tony Bennett, Frank Sinatra, Jimi Hendrix, and ABBA. Bernstein who managed the Rascals, played a significant role in helping them develop their act — including dropping the "Young" portion of their name — and during the Beatles' 1965 Shea Stadium show, had "The Rascals Are Coming" flash on the scoreboard for publicity.
In 2010 a documentary on Bernstein's career was released called, Sid Bernstein Presents. . . In addition to publishing two books, Bernstein released his debut album digitally last year, also called Sid Bernstein Presents. . . In later years Bernstein became a mainstay on the Beatles convention circuit and was on hand for most Beatles-related openings and events. He is survived by his wife Geraldine and six children.