Clapton Kicks Off Anniversary Tour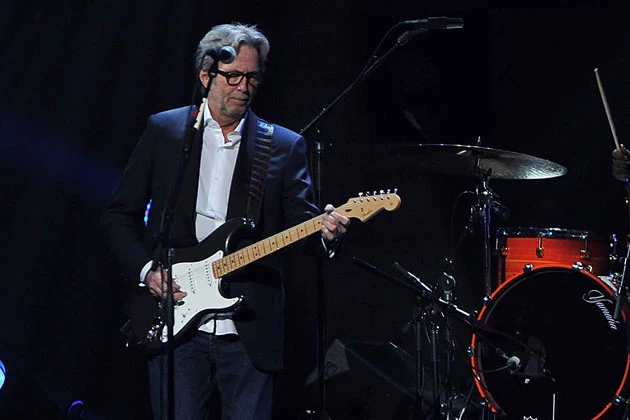 Eric Clapton's 50th anniversary tour, in support of his new album, Old Sock, is off and running.
He got things going Thursday night at the U.S. Airways Center in Phoenix, turning in a 22-song set. In addition to such staples as "I Shot the Sheriff," "Layla" and "Crossroads," he broke out "Hello Old Friend" to start things off, as well as songs off the new album. He also turned the microphone over to keyboardist Paul Carrack, who sang lead on three songs — "Tempted," his hit with Squeeze; "How Long," his hit with Ace; and the night's last number, Joe Cocker's "High Time We Went," which was co-written by Cocker and Clapton's other keyboardist, Chris Stainton.
Eric Clapton – opening night set list:
1. Hello Old Friend
2. My Father's Eyes
3. Tell the Truth
4. Got to Get Over
5. Black Cat Bone
6. Got to Get Better
7. Tempted (Paul Carrack)
8. I Shot the Sheriff
9. Driftin'
10. Nobody Knows You
11. Tears in Heaven
12. Goodnight Irene
13. Wonderful Tonight
14. How Long (Paul Carrack)
15. Stones in My Passway
16. Love in Vain
17. Crossroads
18. Little Queen of Spades
19. Cocaine
20. Layla
21. Sunshine of Your Love
22. High Time We Went (Paul Carrack)